The Chicago Bar Scene
The Library
> 230 W Kinzie St, Chicago, IL 60654 > (312)464-9544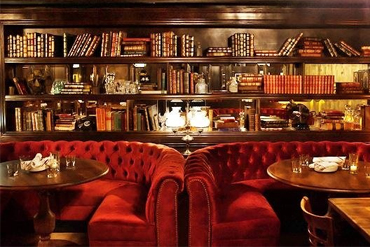 The Library has one of the coolest atmospheres of any bar in the whole Chicago area. It sports hidden doors, dark lighting, and an awesome vibe straight out of the 1920's and it feels exactly like an old style speakeasy. You'll love their selection of beers, and especially their selection of unique specialty drinks that are honestly unlike anything you have ever had before. The atmosphere can't be described as anything other than romantic and classy. With beautiful books lining the shelves, comfortable velvet sofas, and an exotically lit bar, The Library is one of the classiest affairs in all of the city.
Beermiscuous
> 2812 N Lincoln Ave, Chicago, IL 60657 > (855)450-2337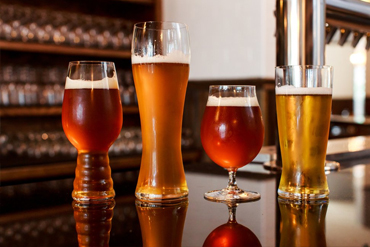 Beermiscuous is a fantastic craft beer cafe and retailer that is sure to provide you and your friends with a unique and fantastic craft beer experience, right in the heart of the city. They offer a selection of over 300 craft beers for you to either enjoy in the absolutely fantastic atmosphere of Beermiscuous, or you could also pick six to bottle up and take home with you! They offer an absolutely unforgettable atmosphere that is perfect for exploring all of the different fantastic craft beers that they offer there. Between their atmosphere and heavily trained staff, you are sure to love your time at Beermiscuous.
Hungry Brain
> 2319 W Belmont Ave, Chicago, IL 60618 > (773)687-8230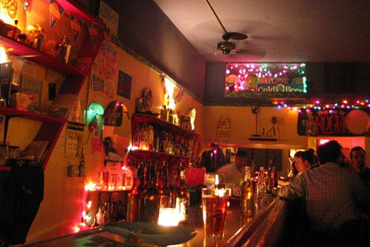 Hungry Brain is one of the most unique bars in the whole Chicago area, without a doubt. It is considered by many Chicago locals to be one of the absolute best dive bars around. It has an absolutely phenomenal atmosphere, and it is always calm and laid back during the weekday, and hustling and bustling on the weekend. They always have Jazz performances on Sundays, so you are sure to absolutely love their vibe. In addition, they frequently have sketch and visual art performances that are sure to impress you beyond belief! Heading to The Hungry brain is always a unique and fun experience, without a doubt.
Three Dots and a Dash
> 435 N Clark St, Chicago, IL 60654 > (312)610-4220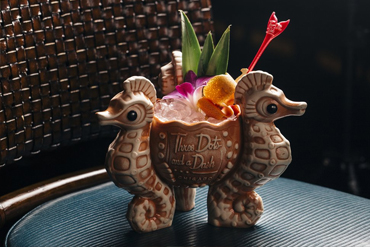 Three Dots and a Dash is an absolutely fantastic and beloved cocktail focused Tiki lounge that is unique and exclusive only to the Chicago area. The menu features a fantastic craft approach to both classic as well as modern Tiki cocktails utilizing only fresh juices and syrups that have been made in house every single day, and made from a selection of over 200 different fantastic styles of rum. In case you're wondering what the name of this fantastic bar means, Three Dots and a Dash is morse code for the letter "V", which stands for Victory! They also have a drink that is named after this, and consists of rum, honey, allspice, and bitters, and is absolutely fantastic.
Old Town Ale House
> 219 W North Ave, Chicago, IL 60610 > (312)944-7020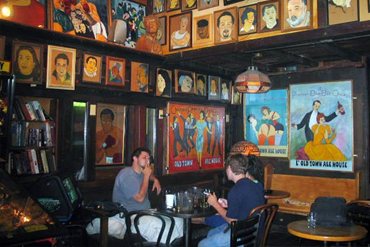 The Old Town Ale House is a beloved staple in the Chicago community that you are sure to love. It has been around in 1958 and has been rated by the Roger Ebert as "The best bar in the world that I know about." It has a unique feel reminiscent of the 60's and 70's, and has established itself as a neighborhood landmark. They have an absolutely remarkable selection of beers, wines, and specialty cocktails that are unique to Old Town Ale House, and will always have you coming back for more. They also have some fantastic art that lines the walls for you to peruse and enjoy, contributing greatly to the fantastic atmosphere that is inherent in the Old Town Ale House.
Underground Wonder Bar
> 710 N Clark St, Chicago, IL 60654 > (312)266-7761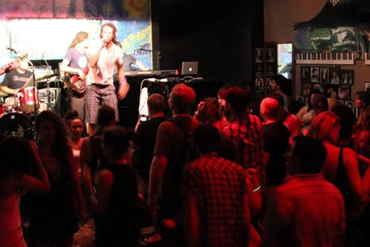 Underground Wonder Bar is a fantastic bar and restaurant in the Chicago area that also serves as a popular music venue for all sorts of different music types such as jazz, blues, rock, soul, funk, reggae, Brazilian, and spoken word. It has been voted as the "best live music bar" as well as the "best after hours bar" in all of Downtown Chicago. All of the culture and atmosphere inherent in the Underground Wonder Bar have earned it the distinction of being known as a fantastic cultural landmark in the Downtown Chicago area. they also happily offer private and semi private events and party spaces that are great for Bachelor parties.